High quality screw packing machine is suitable for single product packaging and 2-3 mixed product packaging, and it is easy to operate with the PLC control system. Strong sealing, smooth and elegant bag shape, high efficiency and durability are the preferred elements. It can provide automatic order placement, counting, packaging and printing. Equipped with exhaust, printer, labeller, conveyor belt and checkweigher makes it even better.
Model: FY-240A
Packing size: L20-180mm; W50-85mm
Power supply: AC220v/50hz/2KW
Packing speed: 10-70 bags/min
Packaging material: PP/PA/PE/CPP/PET
Counting capacity: 1-20 pieces/bag; 1-3 kinds/bag
Machine size: L1500mm, W1200mm, H1650mm
-Customized service-
We have experienced team of R & D engineers who can customize packaging solutions according to your product characteristics.
Details
The screw packing machine is an efficient, accurate and reliable automatic packing equipment, which is specially designed for the packing of screw, bolts and other fasteners. The machine adopts advanced technology, which can quickly and accurately complete counting, separation, positioning, bagging and other operations, which greatly improves the production efficiency and packaging quality
With:PLC control system: 7-inch touch screen, easy to operate, multiple language options. User-defined language interface
Grant System: Advanced Vertical and Horizontal Seal Frames Achieve Bag Consistency. Automatic upper, lower and back seal.
Optical fiber counting system: Vibrating bowl with high-precision optical fiber counting device (Optex), orbital vibrating bowl is suitable for screws, bolts, gaskets, hardware, fasteners, etc.
Re-inspection scale: adopt precision weighing sensor and instrument, adapt to the control method and software developed by our company. Can identify 0.01g tolerance weight.
Details Description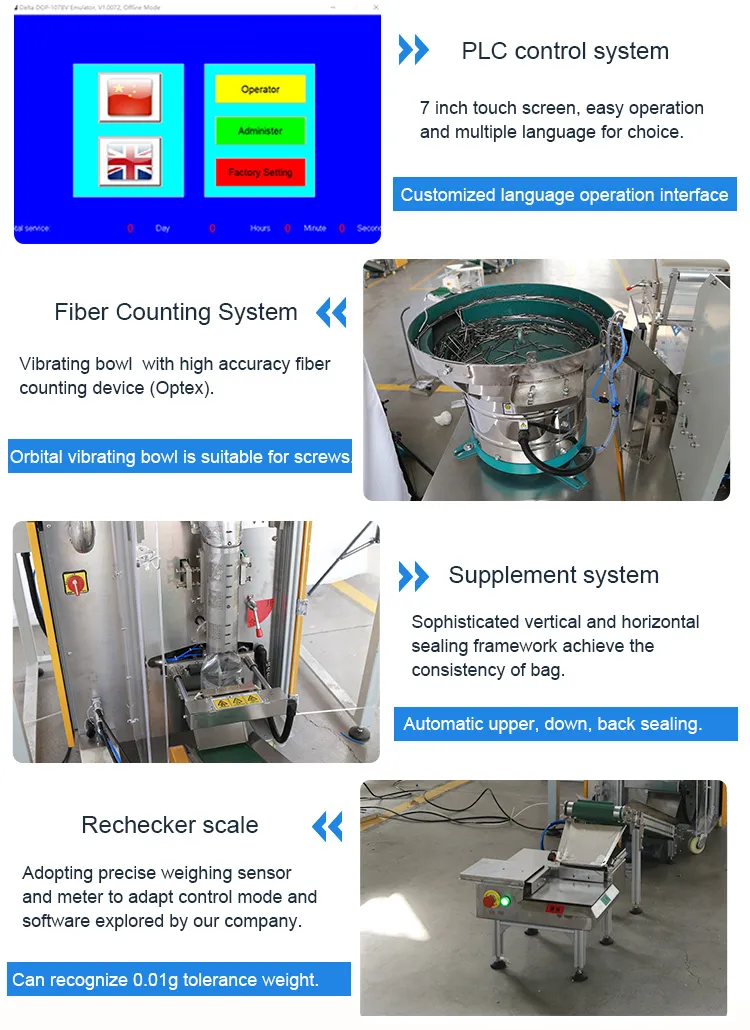 Samples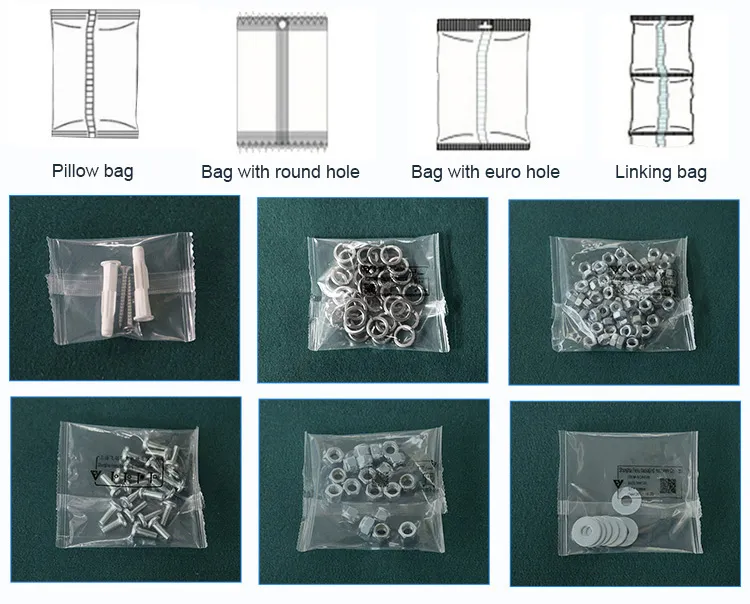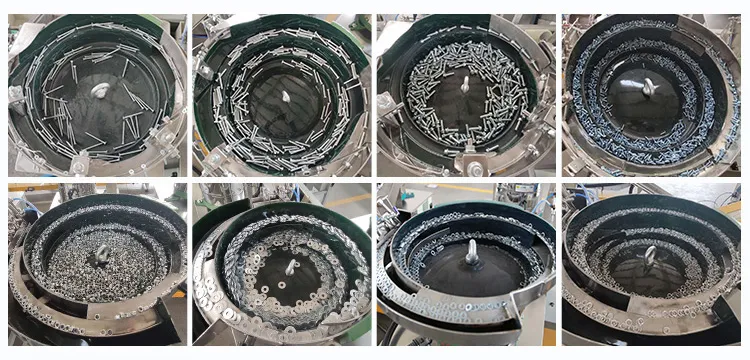 Parameters
Model
FY-240A
FY-420A
Packing size
L: 30-180mm, W: 50-140mm
L: 50-300mm, W: 50-200mm
Max film width
300mm
420mm
Packing material
PA/PE, PP/CPP, PET/PE
Counting capacity
1-20 pcs/bag; 1-3 types/bag
Packing speed
10-70 bag/min
Power
AC220V/50-60Hz/2kW
Machine size
1500mm(L)* 1200mm(W)* 1650mm(H)
machine structure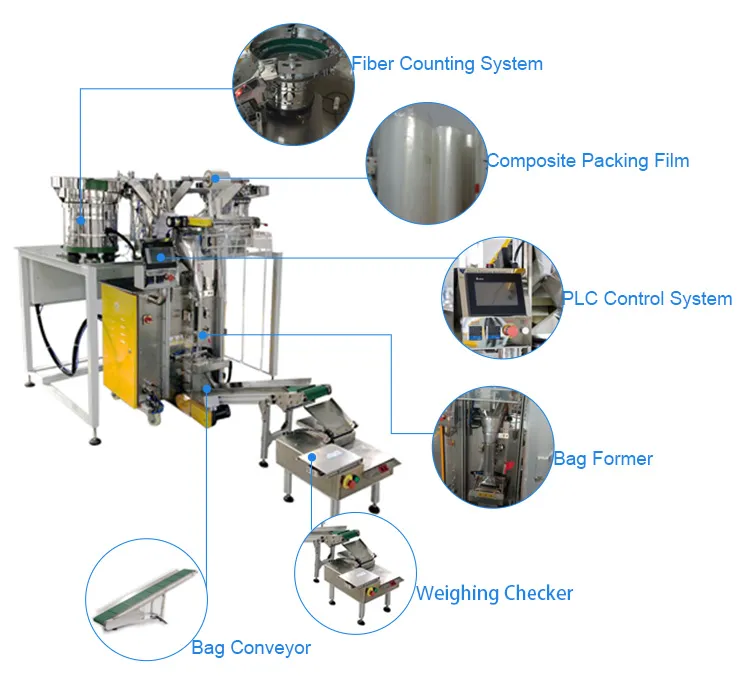 Operation Process